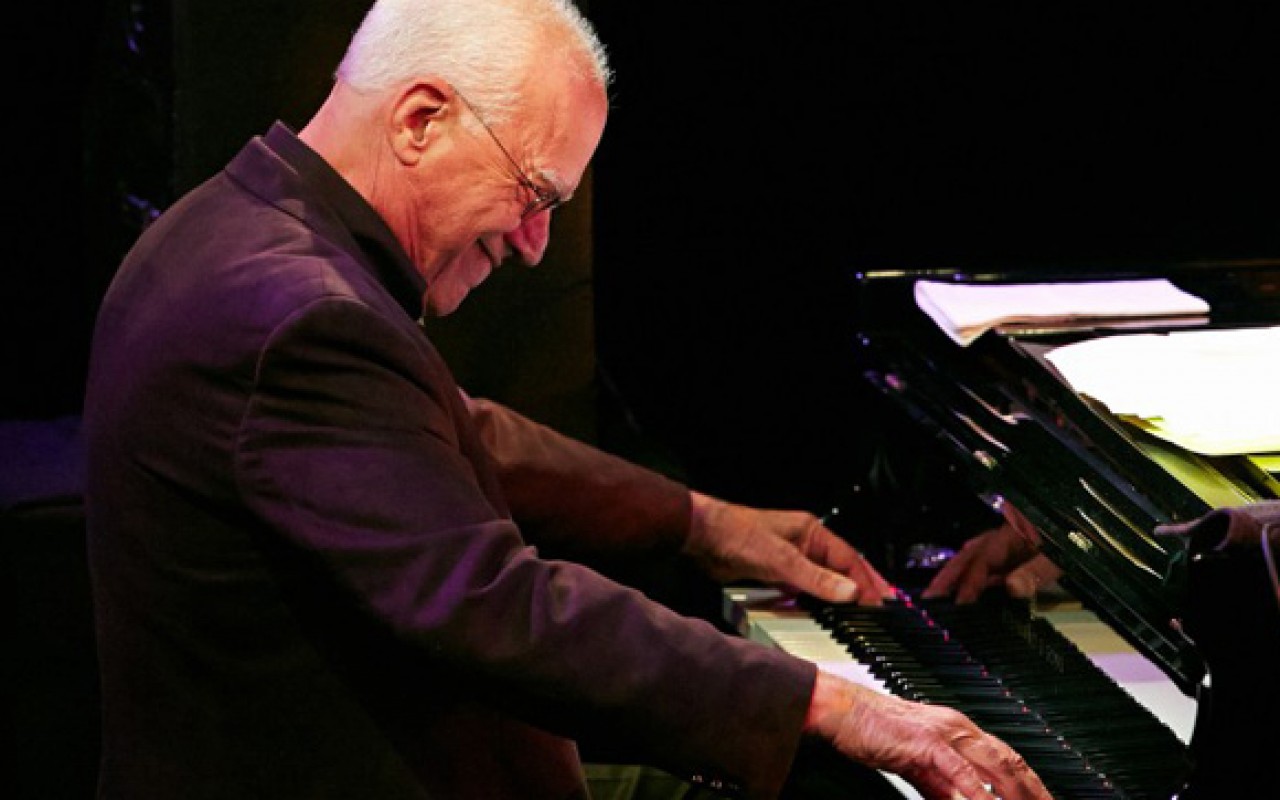 Steve Kuhn offre una sintesi pianistica delle sue esperienze accompagnato da due solisti di eccezionale valore, beniamini storici delle platee di tutto il mondo e della critica musicale: il celebrato Steve Swallow al contrabbasso e Billy Drummond alla batteria. Tante le collaborazioni che nel corso dei decenni hanno strutturato lo stile di post bop raffinatissimo di Kuhn, a cominciare da quella con il trombettista Kenny Dorham fra il 1959 e il 1960. Risale allo stesso periodo il sodalizio, per la verità breve, con il sassofonista John Coltrane, cui seguì un periodo al fianco di Stan Getz che gli offre l'opportunità di entrare nel suo celebre quartetto nel 1960. Diventa così leader di eccellenti gruppi strumentali, con una miriade di incisioni, dalla Impulse alla ECM alla Venus.
Aidan O'Donnell è originario di Glasgow, in Scozia. He completed a BA in jazz performance at Birmingham Conservatoire, where he won the prize for Most Promising Performer and was made an Honorary Fellow. Ha conseguito un BA in performance jazz al Birmingham Conservatoire, dove ha vinto il premio per Most Promising Performer ed è stato nominato fellow onorario. Thereafter he moved to London, where he quickly became one of the most in-demand bassists on the scene. Successivamente si è trasferito a Londra, dove è divenuto rapidamente uno dei bassisti più richiesti sulla scena. In 2008, with the aid of a grant from the Scottish Arts Council, he relocated to New York. Nel 2008, con l'aiuto di una borsa di studio dello Scottish Arts Council, si è trasferito a New York. Since then he has established himself as a much sought-after bassist, working with such notable musicians as Steve Kuhn, Ben Monder, David Berkman, Darol Anger, Maeve Gilchrist and many more. Da allora si è affermato come bassista molto richiesto, lavorando con musicisti di rilievo come Steve Kuhn, Ben Monder, David Berkman, Darol Anger, Maeve Gilchrist e molti altri. In addition to this he took his MA in jazz performance at City College, where he studied with John Patitucci. Recentemente ha conseguito il suo Master in performance jazz al City College, dove ha studiato con John Patitucci.
Billy Drummond ha iniziato a suonare la batteria all'età di quattro anni, His love affair with jazz began through his father's record collection, which included many of the classic recordings of Miles Davis, Art Blakey, Max Roach, Buddy Rich and Elvin Jones.He started playing in bands from the age of eight, and began teaching privately (employed by his drum teacher) at the age of 14, before going on to study at Shenandoah Conservatory.a suonare in gruppi dall'età di otto anni, e ad insegnare all'età di 14 anni.  A New York suona col sHe moved to New York at the behest of Al Foster in 1986, when his first major break on the circuit was to join the young band, "Out of the Blue" (OTB), with whom he recorded the group's final CD for Blue Note Records.estetto di Horace Silver, poi  He later joined JJ Johnson and subsequently Sonny Rollins, with whom he toured for three years.con Sonny Rollins ed infine con
Since then, many of the world's greatest jazz artists have called upon Billy to tour and/or record with them, including Eddie Gomez, Joe Henderson, JJ Johnson, Nat Adderley, Bobby Hutcherson, Joe Lovano, Buster Williams, Lee Konitz, James Moody, Tony Malaby, Andrew Hill, Freddie Hubbard, Marty Ehrlich, Charles Tolliver, Sheila Jordan, Toots Thielemans, Jon Faddis, Walt Weiskopf, Charles Tolliver, Javon Jackson, Hank Jones, Vincent Herring, Chris Potter, David Hazeltine, Joe Locke, Eddie Henderson, Larry Willis, and Archie Shepp, among many others.Joe Henderson, JJ Johnson, Nat Adderley, Bobby Hutcherson, Buster Williams, Lee Konitz, James Moody ,  e tanti altri. Ha registrato oltre 250 CD in tutti i generi del jazz e tre come leader.
---
Per tutte le info scarica il: